Click on the links below to directly access up to the minute data from each of Washington County's rain gauges.
Coming Soon… an updated map containing previously existing and new rain gauges, both publicly and privately owned.
The following map indicates existing and proposed gauges prior to implementation of this project in 2016-2017.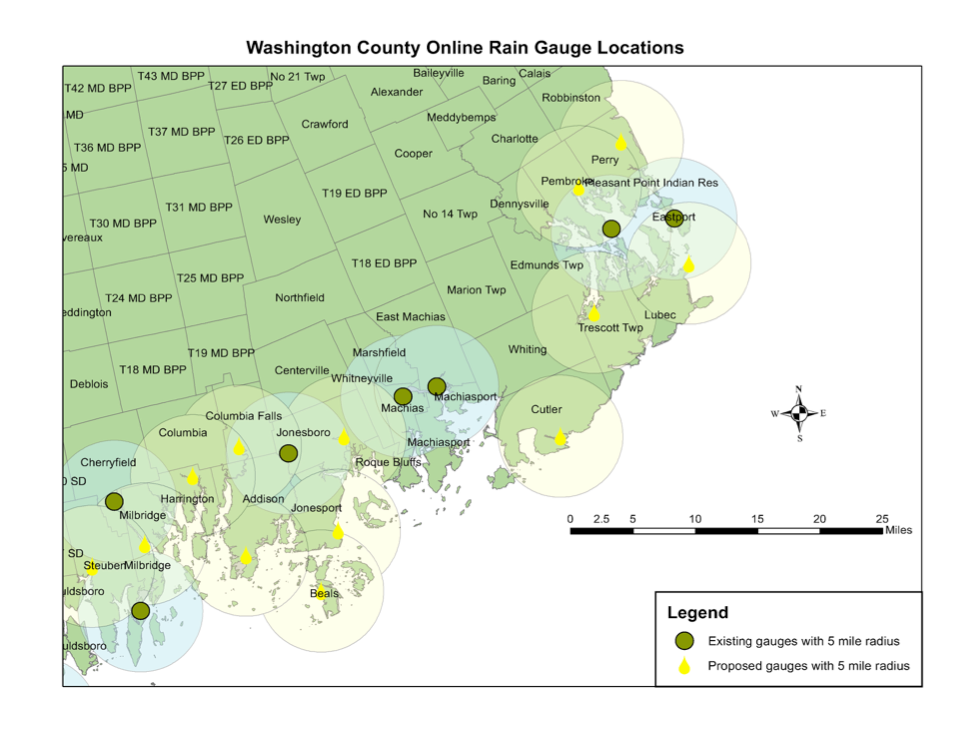 0